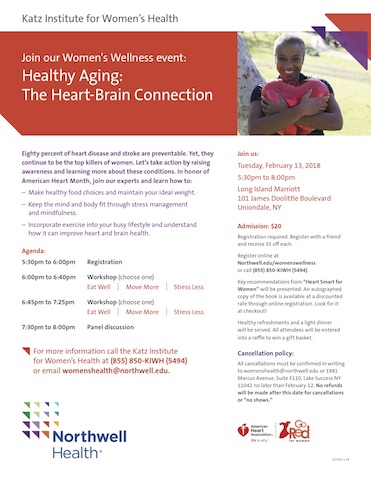 Registration required. Register with a friend and receive $5 off each.
Register online at
Northwell.edu/womenswellness or call (855) 850-KIWH (5494).
Key recommendations from "Heart Smart for Women" will be presented. An autographed copy of the book is available at a discounted rate through online registration. Look for it at checkout!
Healthy refreshments and a light dinner will be served. All attendees will be entered into a raffle to win a gift basket.