MOVE AND IMPROVE: LONG ISLAND COMMUNITY VIRTUAL PROGRAM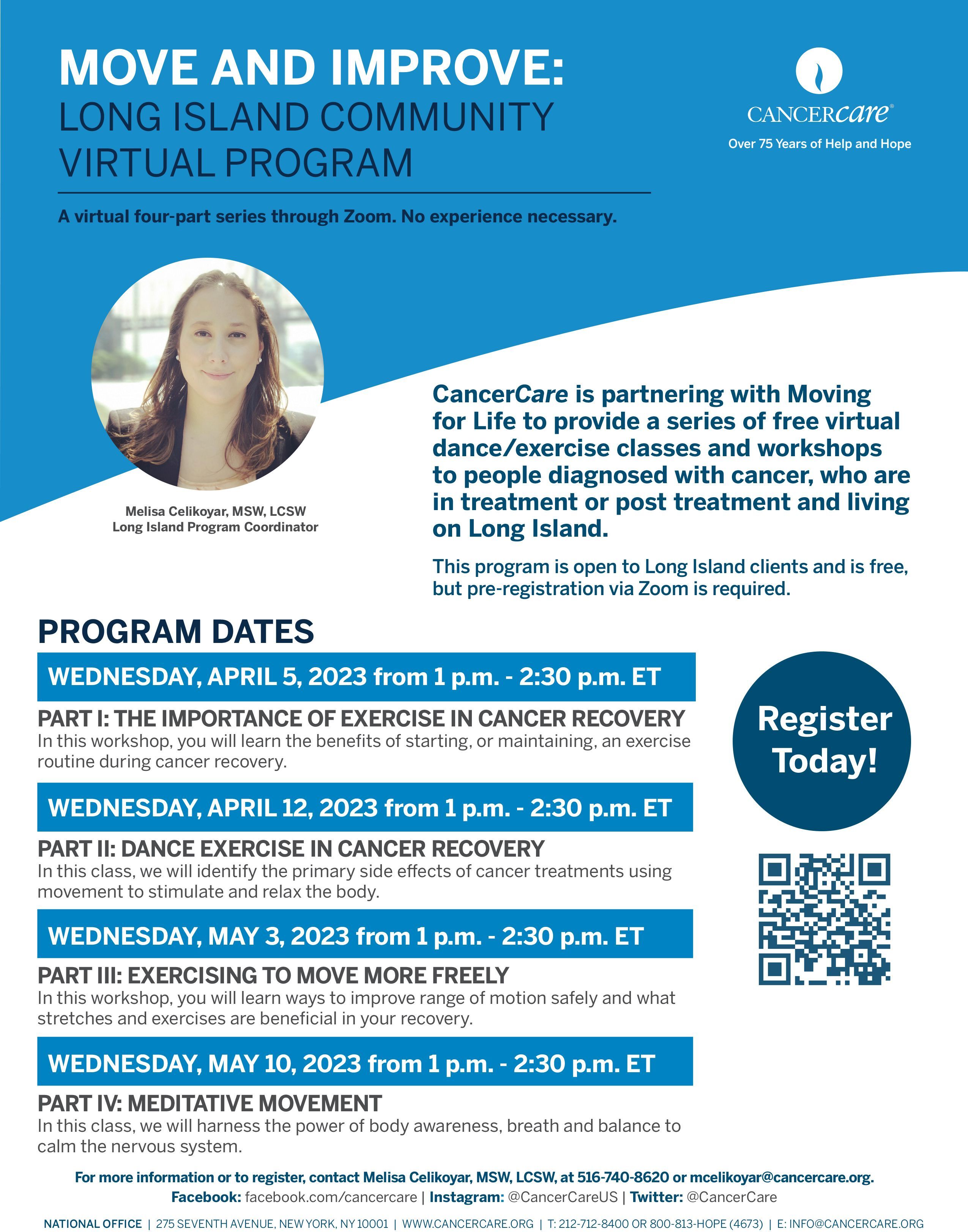 PART III: EXERCISING TO MOVE MORE FREELY
In this workshop, you will learn ways to improve range of motion safely and what
stretches and exercises are beneficial in your recovery.
CancerCare is partnering with Moving for Life to provide a series of free virtual dance/exercise classes and workshops
to people diagnosed with cancer, who are in treatment or post treatment and living on Long Island.
This program is open to Long Island clients and is free,
but pre-registration via Zoom is required.
For more information or to register, contact Melisa Celikoyar, MSW, LCSW, at 516-740-8620 or mcelikoyar@cancercare.org.
Facebook: facebook.com/cancercare | Instagram: @CancerCareUS | Twitter: @CancerCare