Standing Committees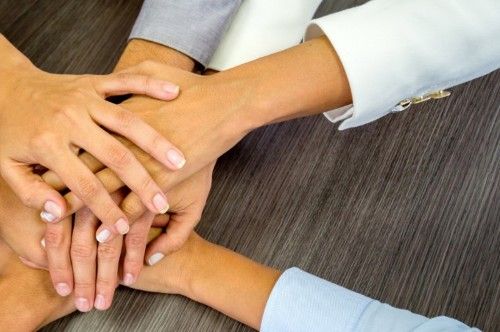 The primary responsibilities of each standing committee are highlighted below. If you are interested in joining one of these committees, please let us know at manhassetbreastcancer@gmail.com.
Outreach
>Coordinate services to eligible women and their families diagnosed and undergoing treatment for breast cancer and related diseases
>Provide emotional support for survivors
>Assemble resource information packages and gifts
>Maintain relationships with other breast cancer coalitions
>Develop community programming, including topics on wellness and prevention
Research
> Research and review appropriate organizations, foundations, institutions and corporations as possible recipients of MWCABC donations
> Recommend recipients to the board of directors
Junior Coalition
>Coordinate breast cancer educational activities and fundraising efforts for teens
>Comprised of interested high school girls living within the Manhasset School District
>Grade level advisors appointed by the board of directors
Audit
>Oversee all material aspects of financial reporting, control and audit functions
Technology
>Organize and maintain website and social media presence
Scholarship
>Find breast cancer researcher that will take on high school intern for summer
>Review scholarship applications, interview candidates and recommend recipient to board of directors
Social Media
>Create, curate and manage all published content. Outlets include Facebook, Instagram, the MWCABC newsletter as well as communication with local newspaper editors.
Nominating Committee
>Nominate candidates for election to the board of directors and for such other positions as set forth by resolution
Event Committees
Each event committee is responsible for all aspects of its event or function including those highlighted below. If you'd like to help with one of our fundraisers, please contact us at manhassetbreastcancer@gmail.com.
Ladies' Night Out
> Manage and organize all details pertaining to LNO with help of subcommittees, including silent auction, vendors, raffles, journal, seating, signage and publicity
Cash for a Cure
> Manage and organize all aspects of raffle sales
> Solicit volunteers to help sell tickets
Champions for Charity
> Coordinate with Americana Manhasset
> Publicize MWCABC's participation
Mix & Mingle
> Coordinate, organize and publicize couples cocktail party
>Manage registration
> Staff event
5k Family Walk / Run
> Coordinate and publicize walk/run
> Manage registration
> Staff event