Power of Words Writing Workshop with Leslie Popkin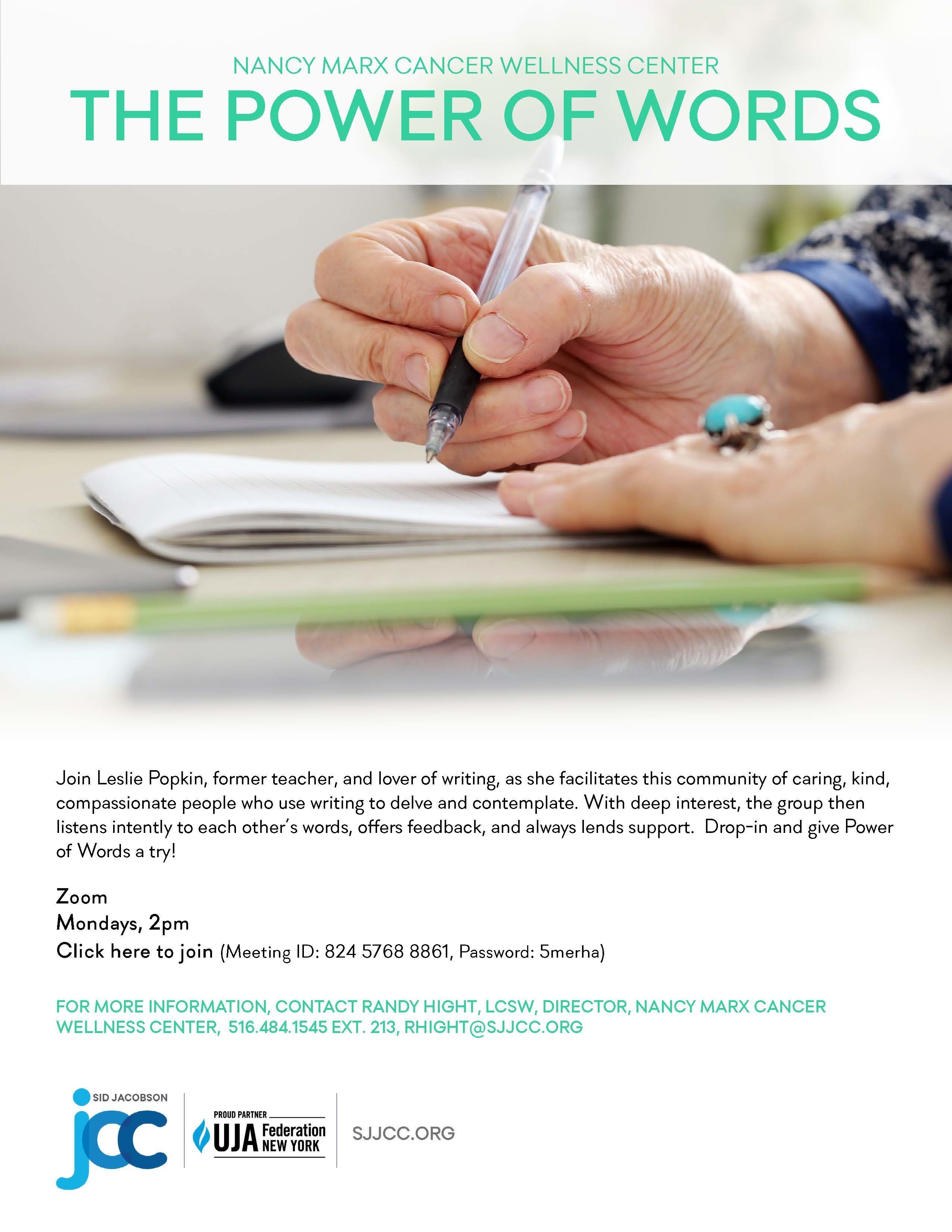 POWER OF WORDS WRITING WORKSHOP WITH LESLIE POPKIN
People benefit from connecting with their thoughts and feeling and writing is a way to achieve that. Our weekly sessions – comprised of writers of all levels – easily form friendships and share what is on their minds. This mode of communication is so powerful for each participant, especially now during this challenging time.
Meeting ID-83350061111
Password-B8CAFm