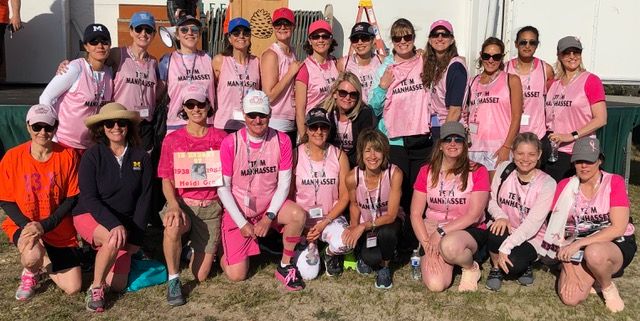 Walk a 10K and Fight Breast Cancer
LI2Day now has a new name- No Ordinary Walk in the Park to Fight Cancer. It also has a new date and location. The new date is SUNDAY, May 17th, 2020. The NEW location is Sunken Meadow Park, Kings Park, NY
Ladies it's time to WALK! Join the movement with the LI2day organization and the MWCABC. Join Team Manhasset and walk the 10K to fight breast cancer. Sunday, May 17th at Sunken Meadow Park, Long Island.
Every year Team Manhasset walks to help raise money and awareness to fight against breast cancer. We walk among amazing women who are battling breast cancer, we walk with survivors and we learn about those who have lost the fight along the way. It truly is an inspiring, rewarding day to walk with these women and hear and share their stories. Please join us and help raise money to fight this cause.
The Manhasset Women's Coalition Against Breast Cancer Outreach Program receives a grant from LI2day to help those within our own community and surrounding areas.
Please consider helping to either make a donation
Or walk with us Team Manhasset on May 17th.
HERE'S HOW YOU CAN JOIN OUR WALKING TEAM:
$50 Walker Registration Fee
 New Walker Commitment of $250
Visit www.li2daywalk.org
 Please register under Team Manhasset
Any questions please contact Team Captain, Monique Koch LI2day@manhassetbreastcancer.org
All registrations and/or donations must be made under Team Manhasset