Screening for Breast Cancer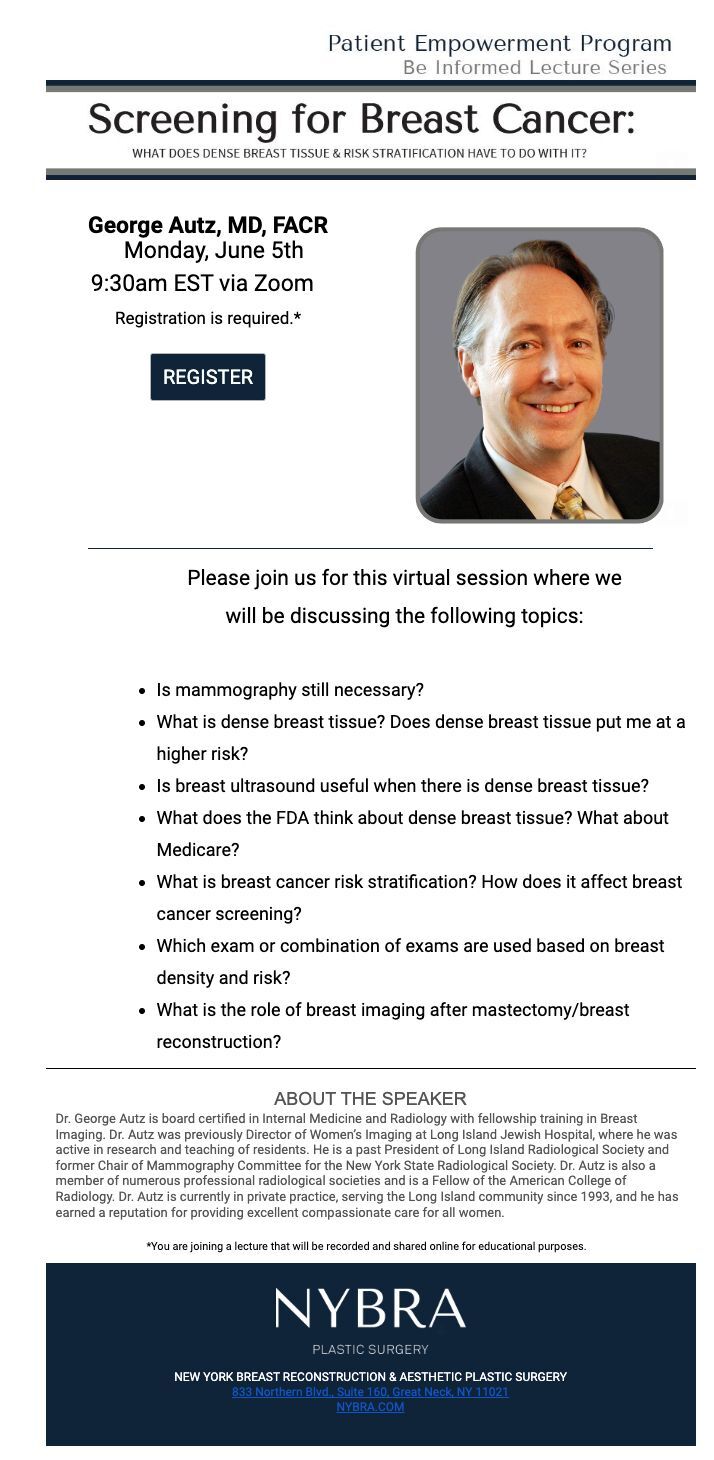 Please join us for this virtual session where we
will be discussing the following topics:
Is mammography still necessary?
What is dense breast tissue? Does dense breast tissue put me at a higher risk?
Is breast ultrasound useful when there is dense breast tissue?
What does the FDA think about dense breast tissue? What about Medicare?
What is breast cancer risk stratification? How does it affect breast cancer screening?
Which exam or combination of exams are used based on breast density and risk?
What is the role of breast imaging after mastectomy/breast reconstruction?
ABOUT THE SPEAKER
Dr. George Autz is board certified in Internal Medicine and Radiology with fellowship training in Breast Imaging. Dr. Autz was previously Director of Women's Imaging at Long Island Jewish Hospital, where he was active in research and teaching of residents. He is a past President of Long Island Radiological Society and former Chair of Mammography Committee for the New York State Radiological Society. Dr. Autz is also a member of numerous professional radiological societies and is a Fellow of the American College of Radiology. Dr. Autz is currently in private practice, serving the Long Island community since 1993, and he has earned a reputation for providing excellent compassionate care for all women.
*You are joining a lecture that will be recorded and shared online for educational purposes.